Collaborative Family Lawyer and Mediator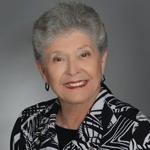 Mention the words "Collaborative Family Law" or "Collaborative Divorce" to a Texas family law attorney, and one of the first names that come to mind is that of Norma Levine Trusch of Houston. That's because Norma has been a leader in bringing collaborative diviorce to Texas – a divorce process that respects her client's values, pocketbooks and privacy. Clients hoping to find a divorce lawyer who is knowledgeable and compassionate have found that Norma is dedicated to applying her 32 plus years of experience as a family lawyer to bring civility and humanity to her divorce practice.   Clients turn to Norma when they are looking for an attorney who is dedicated to applying her experience and talents to the settlement of family disputes in a manner that protects their interests while preserving those values and relationships that are most important to them.
Collaborative Divorce Educator
Norma now trains other lawyers to lead their clients through the collaborative divorce process, which is a non-adversarial approach to resolving family disputes. As an experienced litigator, Norma knows how painful and expensive a battle in the Texas divorce courts can be, and is committed to keeping her clients out of that arena.
Divorce Mediation Attorney
The same impulses also brought Norma to training in divorce mediation. Norma provides divorce mediation services for couples who are willing to commit to a dignified and respectful approach to solving problems.   As a Texas divorce mediator, Norma brings to the table a thorough knowledge of the law and an understanding of the value of a negotiated settlement.  Divorce mediation costs are often more reasonable and enable couples to preserve more of their marital estate to the future benefit of them and their children.